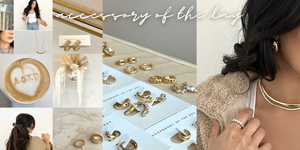 Voted #1 Jewelry Store In SBC 2023
Accessory Of The Day was founded in 2020 and we strive to be an affordable luxury jewelry brand with strong values at our core. Our main focus is to offer quality every day on-trend jewelry all while remaining budget friendly. Our jewelry pieces are carefully and aesthetically handpicked keeping in mind all designs are timeless pieces and can never be removed from one's collection. Enjoy and explore the latest from AOTD, your online destination for everyday jewelry.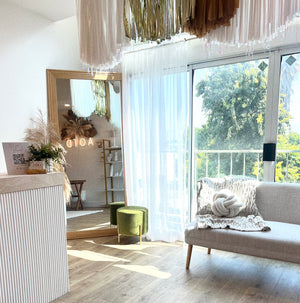 Visit our shopping studio!
Shop in person! AOTD has a shopping studio where you can try on our pieces and shop all the goods in real life. Say good bye to those shipping fees because you can even pick up your order at our studio! I post when I'm open weekly so be on the lookout for my Instagram stories. I cannot wait to see all our babes there!
Thank you a ton for supporting my small shop. I hope you find something you love at AOTD!